NHS Cheshire and Merseyside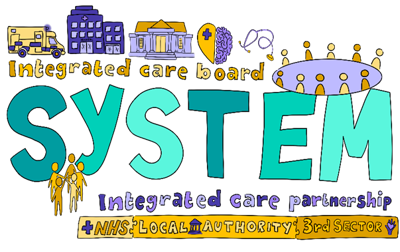 Since July 1st 2022 NHS Cheshire and Merseyside – an Integrated Care Board – has held responsibility for planning NHS services, including Primary Care, community pharmacy and those previously planned by clinical commissioning groups (CCGs).
As well as our chair and chief executive, membership of the board includes partner members drawn from local authorities, NHS trusts / foundation trusts and Primary Care.
Accountable to the people of Cheshire and Merseyside and in charge of NHS money, NHS Cheshire and Merseyside will ensure that the strategies developed by Cheshire and Merseyside Health and Care Partnership become a reality on the ground.
Why change?
For years health services, such as GP practices and hospitals, and care services were run by separate organisations with different objectives. Now, building on years of ever-closer collaboration – not least in response to the Coronavirus (COVID-19) pandemic – the health service and local authorities are coming together as part of a new Integrated Care System.
Joining up health and care is nothing new – we have been working towards this for years and will continue build on this excellent work by supporting innovation and learning from examples of best practice across Cheshire and Merseyside and beyond.
Health and care organisations across Cheshire and Merseyside will be better supported by each other by working collaboratively to improve efficiency and reduce duplication - thereby supporting higher quality, more sustainable services.
Decisions will be taken closer to the communities they affect, supporting better outcomes, and there will be better use of community assets and greater focus on prevention and wellbeing.
WATCH: Integrated care in Cheshire and Merseyside