Ruth Hussey joins NHS Cheshire and Merseyside Board
Thursday, 16 November 2023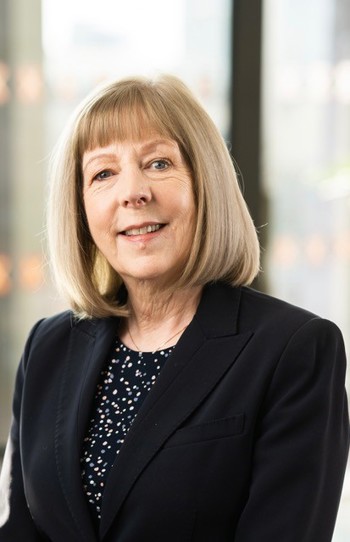 NHS Cheshire and Merseyside has appointed Dr Ruth Hussey CB, OBE, DL as its newest board member.
As a Non-Executive Member on the NHS Cheshire and Merseyside board, Ruth will work alongside Chair Raj Jain and Director of Population Health Professor Ian Ashworth to provide insight on health inequalities and population health. Ruth's experience and expertise will help support the work of the Board in ensuring that NHS Cheshire and Merseyside's system plans are robust, innovative and help to develop NHS Cheshire and Merseyside's delivery  in population health and the reduction of health inequalities – in order to fulfil its commitment to working as a Marmot Community and reducing health inequalities.
Ruth is a public health doctor who has worked in academia, the NHS and civil service in Liverpool, the North West Region, Whitehall and Wales. She has over 25 years' experience working as an executive director and seven years as a non-executive director with the Food Standards Agency. She is currently Deputy Chair of The Health Foundation and Trustee of The Reader charity, as well as Chair of the NIHR School for Public Health Research Advisory Board and the Care Inspectorate Wales Advisory Board. Ruth is also currently serving as High Sheriff for Merseyside until April 2024.
Reflecting on her appointment, Ruth said:
Information:
"I have been committed to reducing health inequalities throughout my career and I look forward to supporting the Board to achieve a sustainable improvement in the health of the people of Cheshire and Merseyside."
Raj Jain, Chair of NHS Cheshire and Merseyside added: 
Information:
"We are delighted to welcome Ruth to NHS Cheshire and Merseyside and welcome the wealth of knowledge and experience that she brings in the area of public health, to offer constructive challenge and support to our leadership team and partners."